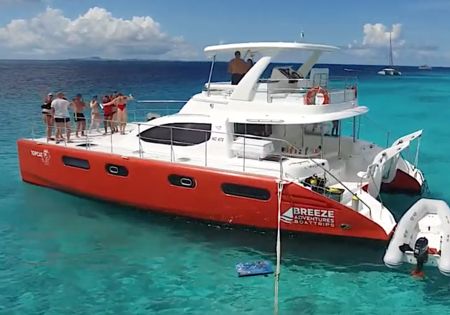 BOATTRIP KLEIN CURAÇAO
All-Inclusive: beakfast, BBQ-lunch, drinks (vanaf 12:00 ook alcoholisch)

Discover the uninhabited island of Klein Curacao. With its powder-white beaches, turquoise-blue waters, and sea turtles, it is definitely a place you have to see.
Excursions immerse you in the heart of Curacao, allowing you to explore the crystalline waters and experience the natural beauty of an undeveloped island.
Boat trips are available throughout the week, and you can sail to Klein Curacao every day

Upon boarding on Caracas Bay, you will be provided with breakfast, coffee and tea, giving you the energy for an exciting day at sea. Then we embark on a 1.5-hour sail to Klein Island, Curacao. Klein Island is the quintessential Caribbean island—beautiful, quiet, and unmarred by the development of inhabited areas. If you are looking to get away from it all and really dive into the island vibe, there is no better place to do so.